STARDOG WEBINAR
Digital Twins: Solving Complex Data Challenges, Featuring Stardog Partner Capco
With Big Data comes a Big Mess. The sheer quantity and increasing complexity of enterprise data makes it exponentially harder for individuals and organizations to make informed decisions. Knowledge Graphs provide an elegant and efficient solution to harness the power of big data and enable self service data access.

In this webinar, we'll dive deep into knowledge graphs and digital twins as used by financial services organizations as a way to combine data lineage, data discovery, and metadata storage with machine learning and graph analytics. This powerful approach helps simplify the very complex, allowing organizations to make informed decisions with their biggest asset, their data.
P
More resources: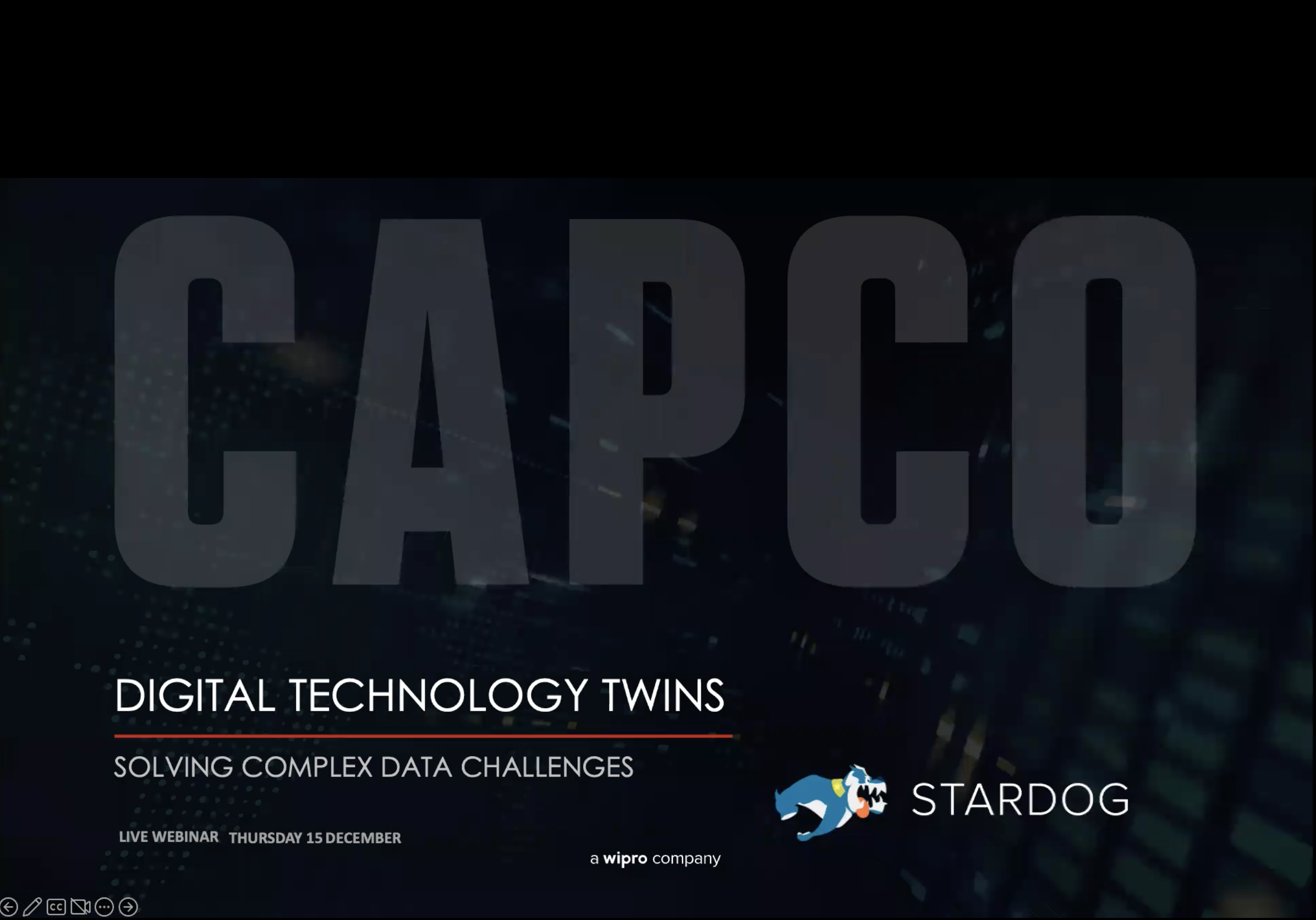 No video selected
Select a video type in the sidebar.